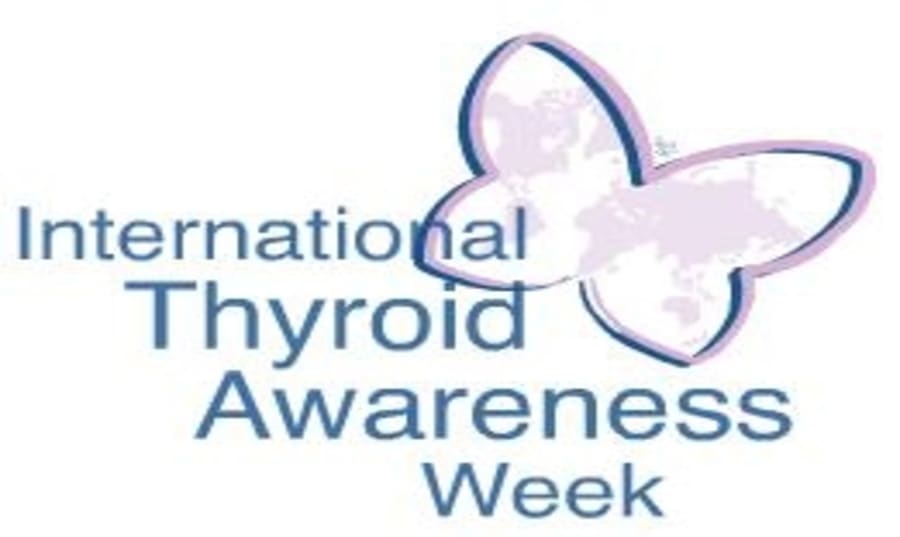 Are Thyroid Disorders Genetic
Are Thyroid Disorders Genetic?
Most people raise the question are Thyroid Disorders Genetic? before knowing the answer let's understand more about thyroid disorders. Let's be aware of Thyroid problems in the World. Why now, May 25th is World Thyroid Day, and we at DNA LABS INDIA believe that every disease can be prevented if detected earlier. So, let's be aware of Thyroid Disorders this week and how to avoid such disorders.
If you haven't heard about World Thyroid Day, don't worry, you're not alone.
World Thyroid Day was created in Leipzig, Germany, in September 2007 by the members of the Thyroid Federation by many Scandinavian countries in European Thyroid Association (ETA). In 2008, the European Thyroid Association (ETA) and American Thyroid Association (ATA) joined forces to create, for the first time ever, a day to be devoted globally to the Thyroid Gland. It's numerous and often 'invisible' symptoms, and in 2009, a yearly commemorative 'day of the thyroid', May 25th was firmly established as World Thyroid Day (WTD) and endorsed by all sister associations. Since that time it has been celebrated annually around the globe together with its extension, International Thyroid Awareness Week, which 'surrounds' the main Day.
Why World "Thyroid" Day?
"Thyroid Day " Why, you ask? But what's the big deal about the thyroid?
It's just a small gland that is part of the endocrine system. It isn't that significant, right? Wrong! While many are aware that the thyroid is a small, butterfly-shaped gland located at the base of the neck, they can't tell you what it does, let alone what happens when it doesn't work properly. The thyroid takes part in various bodily functions ranging from metabolism to regulating body temperature.
One of the most common disorders of the thyroid is hypothyroidism. This is the condition of the thyroid when it is in a less than optimal state or underactive. This means that the thyroid isn't producing, converting, or transporting enough of the thyroid hormone. The hypothyroid symptom list is extremely lengthy, but the most common symptoms include fatigue, weight gain/difficulty losing weight, cold hands and feet, and brain fog. Unfortunately, many people go undiagnosed or misdiagnosed and even more are not receiving the proper treatment to get them feeling better. Not only hypothyroidism but there are many other such conditions including hyperthyroidism, Grave's Disease, and Hashimoto's Thyroiditis Disease.
Screening for Thyroid Disorders
The most common cause of hypothyroidism worldwide is iodine deficiency. In the world, Hashimoto's thyroiditis is the most common cause of hypothyroidism. Almost 27 million people in the U.S. alone have thyroid disease, and half do not get the correct diagnosis or treatment. In those cases, the condition will worsen with time and can even evolve into another life-shortening disease.
Here are some Genetic screening tests for Thyroid Disorders:-
Does New Born suffer from Thyroid disorder?
Hypothyroidism At Birth – Are Thyroid Disorders Hereditary
Yes, babies can have hypothyroidism from birth, especially if any of their family members had hypothyroidism. Sometimes the baby is born without a thyroid gland or the gland isn't completely developed at birth. There are also cases where although the newborn's thyroid is developed, it doesn't produce enough thyroid hormones.
What's are the benefits of doing genetic screening?
By diagnosing or detecting gene mutation, not only Thyroid Disorders but many other diseases can be prevented, as genes pass on from parents to children and this process continues. And thus, in order to break the cycle it better to get tested for early prevention. By getting the Genetic screening done, does not mean that you would have the disease, rather this information will help you and your family prevent the symptoms by changing your lifestyle and food habits.
Thyroid Disorder DNA test centres in India
DNA Labs India is a leading molecular diagnostic and genetic testing laboratory because its dedicated to making a difference in patient's lives through the discovery and commercialization of transformative tests to assess a person's risk of developing disease, guide treatment decisions and assess the risk of disease progression and recurrence.
How can I book Thyroid Disorder DNA Tests in India?
Visit the website www.dnalabsindia.com, for any DNA test. We can help you with recommending the right DNA test for you. We have services in over 180 cities in India. Contact us on the below mention no.s or visit our sample collection centre nearby your location.
It is very easy to book a Thyroid disease DNA Test. It is safe, secure, confidential and best of all, an easy process. Avoid the hassle of one day off from your work, Traffic, Pollution. Our Highly Qualified sample collector will Visit your Home for Sample Collection as per your Convenient Time slot booked by you.