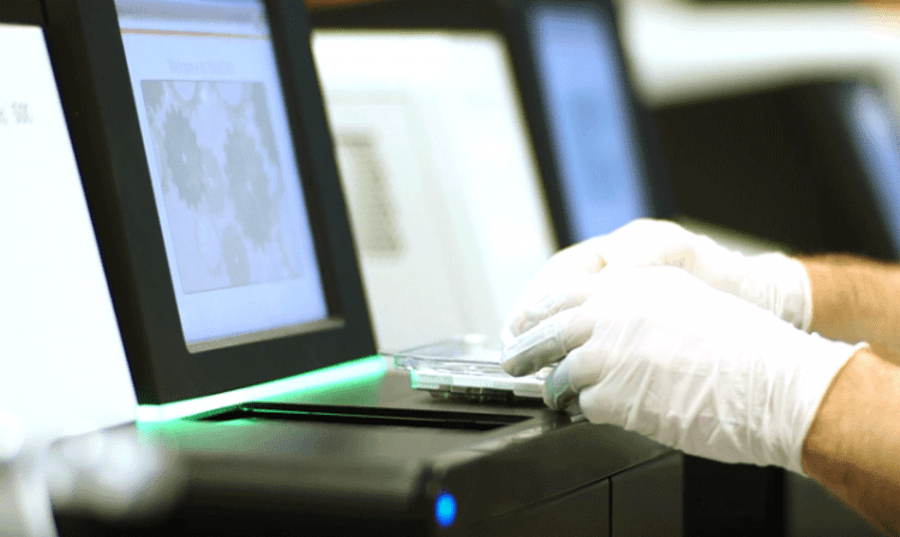 What is Clinical Exome Sequencing
What is clinical exome sequencing?
Clinical exome sequencing is a comprehensive DNA test where all the clinically validated exome for all the diseases are screened using Next-generation sequencing technology. Most of the diseases related to genes are caused by variation in the exome. The exome is coding regions of the DNA that carry out every metabolic function in the human body, from growth hair to growth of blood cells in the body.
New technologies in genomics have changed the way researchers approach both basic and translational research. Clinical exome sequencing (CES) is rapidly becoming a standard molecular diagnostic test for individuals with rare genetic disorders.
Clinical exome sequencing has rapidly become a component of the clinical approach to individuals with rare diseases and is being applied to a wide range of clinical presentations that require a broad search for causal variants across the spectrum of genetically heterogeneous Mendelian disorders.
Clinical Exome Sequencing provides the right balance of insights and price
Whole Genome Sequencing (WGS) takes too long, is often cost-prohibitive, and the data needed is usually in the exonic regions. Whole Exome Sequencing can identify genetic variants responsible for:
Mendelian diseases such as Huntington's disease
Somatic variants linked to various cancers
Diseases such as Alzheimer's and autism which have an underlying genetic component
Influencing an individual's response to a specific pharmacological regimen
The sequencing is done by using Next Generation Sequencing (NGS), this technology allows screening of more genes and provides quick results compared to traditional technologies. Next-generation sequencing provides more accurate and comprehensive results with multiple gene sequencing at the same time.
What is Next Generation Sequencing?
Over the last few years, advances in next-generation sequencing technologies have decreased the cost of sequencing per base pair about 10-fold, improved accuracy, and significantly increased the speed of generating sequence data. Next-generation sequencing (NGS), also known as high-throughput sequencing, is the catch-all term used to describe several different modern sequencing technologies. These technologies allow for sequencing of DNA and RNA much more quickly and cheaply than the previously used Sanger sequencing, and as such, revolutionized the study of genomics and molecular biology.
Why do Exome sequencing?
The exome contains all the information of metabolic process in the body and can be helpful in diagnosing multiple genetic abnormalities at the same time without the knowledge of any specific gene of interest. Clinical exome sequencing when compared to other methodologies, provides more comprehensive information about all genetic abnormalities identified to date. Most physicians prescribe clinical exome sequencing over whole exome or whole genome sequencing, which is to pinpoint the exact no. of variations present in an individuals DNA that are related to all clinical parameters. Rather than going for the whole exome, it is better to get clinical exome sequencing done it only provide specific information which is related to the disease, instead of providing every bit of information that may be or not be essential.
What is the cost of the Clinical Exome Sequencing Test?
The cost of the Clinical Exome Test is Rs.16000/-.
How much time does it take for the outcome of the results?
It takes 4-5 weeks for the outcome of the results. The results will be sent to your email.
What happens to my genetic information?
Genomics is the study of whole genomes of organisms and incorporates elements from genetics. Genomics uses a combination of recombinant DNA, DNA sequencing methods, and bioinformatics to sequence, assemble, and analyze the structure and function of genomes. Genomic sequencing generates a large amount of genetic information. Access to and storage of genetic information is strictly governed by national laboratory and health privacy guidelines. You will be required to sign a consent form for exome sequencing, which will describe how your information can be used.
Where can I get the Clinical Exome Sequencing DNA test done in India?
DNA Labs India is a leading molecular diagnostic company dedicated to making a difference in patient's lives through the discovery and commercialization of transformative tests to assess a person's risk of developing disease, guide treatment decisions and assess the risk of disease progression and recurrence.
How can I book my Clinical Exome Sequencing DNA Tests in India?
Visit the website www.dnalabsindia.com, for any DNA test. We can help you get your DNA test done. We have services in over 180 cities in India. Call us on the below mention no.s or visit our sample collection centre nearby your location.
It is very easy to order a Clinical Exome Sequencing DNA Test. It is safe, secure, confidential and best of all, an easy process. Avoid the hassle of one day off from your work, Traffic, Pollution. Our Highly Qualified sample collector will Visit your Home for Sample Collection as per your Convenient Time slot booked by you.
To know more about the test or to schedule a test you contact us on the following no. for major metropolitan cities
New Delhi: (011) 40849842
Mumbai : (022) 48937160
Kolkata : (033) 40836441
Chennai : (044) 48137110
Bangalore : (080) 45684079
Hyderabad : (040) 49171772
Ahmedabad : (079) 49107674