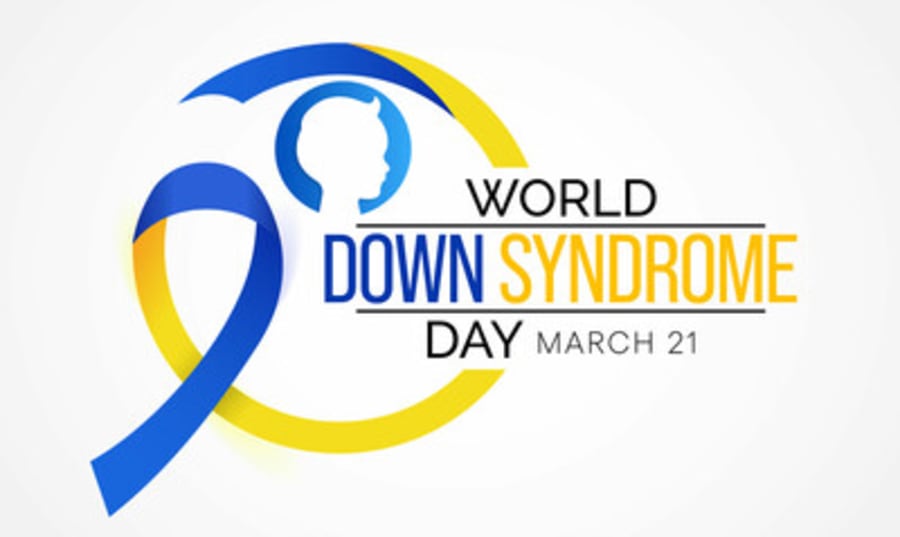 World Down Syndrome Day 2023
What is Down Syndrome?
Down syndrome is a condition in which a person has an extra chromosome. Chromosomes are small "packages" of genes in the body. They determine how a baby's body forms and functions as it grows during pregnancy and after birth. Typically, a baby is born with 46 chromosomes.
Babies with Down syndrome have an extra copy of one of these chromosomes, chromosome 21. A medical term for having an extra copy of a chromosome is 'trisomy.' Down syndrome is also referred to as Trisomy 21. This extra copy changes how the baby's body and brain develop, which can cause both mental and physical challenges for the baby.
Even though people with Down syndrome might act and look similar, each person has different abilities. People with Down syndrome usually have an IQ (a measure of intelligence) in the mildly-to-moderately low range and are slower to speak than other children.
How Many Babies are Born with Down Syndrome?
Down syndrome remains the most common chromosomal condition diagnosed in the United States. Each year, about 6,000 babies born in the United States have Down syndrome. This means that Down syndrome occurs in about 1 in every 700 babies.
What are the treatments for Down syndrome?
There is no single, standard treatment for Down syndrome. Treatments are based on each person's physical and intellectual needs, strengths, and limitations.
Services early in life focus on helping children with Down syndrome develop to their full potential. These services include speech, occupational, and physical therapies. They are typically offered through early intervention programs in each state. Children with Down syndrome may also need extra help or attention in school, although many children are included in regular classes.
Since people with Down syndrome can have birth defects and other health problems, they will need regular medical care. They may need to have certain extra health screenings to check for problems that happen more often in people with Down syndrome.